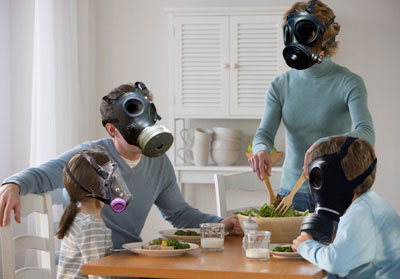 Indoor quality air is very important to the health and the comfort of your family. When you have quality air in your home, you can help eliminate health problems such as allergies, colds, coughs and even make those that suffer from asthma more comfortable. Choosing to use Pembroke Pines air conditioning can help improve your family's indoor air quality.
Duct Cleaning Pembroke Pines
The cleanliness of your duct work is very important to the quality of air that is in your home. Duct work that is neglected can allow dirt and dust to accumulate quicker in your home. This dirt and dust can reek havoc on your family members that suffer from allergies causing them to have itchy and watery eyes as well as difficulty breathing and even a runny nose. When you choose to have air duct cleaning done by the professionals that Pembroke Pine Air Conditioning offers, you will be choosing to rid your home of harmful things such as dust mites, fibers, dust particles and even dead skin cells. Neglecting to have your ducts clean can lead to a build up of mold, bacteria, fungus and other microbes that can be harmful to you and your family.
Dryer Vent Cleaning
Failure to have your dryer vent cleaned can lead to a build up of lent within the dryer vent. This build up can not only cause your home to catch on fire but it can also lead to poor air quality in your home. When the vent is clogged with lent, the air that should be exiting your home is seeping into your home filling the home with micro fibers that can irritate allergies as well as irritate the respiratory system. Quality dryer vent cleaning from Pembroke Pines Air Conditioning is the perfect way to improve the quality of your indoor air. You'll bring comfort to your entire family when you are able to provide them with the best quality indoor air possible.
Air Conditioning and Heating Filters
Another important factor in maintaining quality indoor air is to make sure that you change your air conditioning and heating filter on a regular basis. This will also help to control the amount of dust and particles that are in the air that may be harmful to your family. You will want to consult your Pembroke Pine Air Conditioning professionals to ensure that you are using the proper filter for your unit. You will want to make sure that you have the right size filter that fits your unit so that it performs at its peak and you will wan to have the filter that works best to filter the air in your home so that you have the best quality air possible. There are many filters on the market that you can purchase but that doesn't mean that it is the correct filter for your home and for your unit. Let your trained Pembroke Pine Air Conditioning service provider help you so that you are able to get the best filter possible to protect your family and provide them with the most quality indoor air possible.